Powered By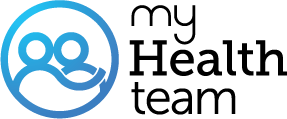 Does Anyone Else Have Fatigue As Their Primary Symptom With Fibro?
A MyFibroTeam Member
I see lots of discussion and helpful suggestions about dealing with the pain of fibro, and I do appreciate those. However, for me the fatigue is the most debilitating part. Some days I wake up feeling decent, but just taking a shower wears me out and I need a nap.
Fatigue has been my most consistant sympton since diagnosis more that 20 years ago. It has actually worsened in the last year and a half. I am unable to nap because my insomnia wont let me sleep without medication. Thank God for my husband or I would be homeless.
Agree, the fatigue has changed my entire way I live.
Miamitica
There will be plenty of people who have had to retire and get benefits for Fibromyalgia. It's a debilitating condition.
PIP can be claimed, even if you work.
It's paid to help with the costs of being disabled and decided on how it affects your daily life, not what disease you have.
The DWP, have Fibromyalgia, is now on a list of the five conditions that warrants a benefit.
Have a look on the Benefits & Work forum. It tells you everything about how to claim and how to understand the best way to fill in your forms.
Oh, that's in the UK.
Absolutely fatigue is by far the worst symptom, on top of fibromyalgia I also have narcolepsy. I've been a public school pre-K teacher for over 25 years and honestly each year that goes by I feel more and more fatigued. I still have 7 more years before I'm able to retire but I'm seriously considering retiring early due to disability since fibromyalgia is considered one... just need the find out if what I would get monthly would be enough for me. Has anybody stopped working due to the fibromyalgia and receives disability benefits?
Fatigue always has been the worst part for me.The overwhelming exhaustion and NEED to sleep NOW is horrible.I used to feel so guilty and lazy,but after years of people and my GP telling me to listen to my body and sleep if I need tohave to finally sunk in,so I do.
If I'm pushed for time,I set my alarm for 15 minutes and have a power nap,and this seems to provide some relief. Magnesium Malate help too x
Yes! I always say it feels like i am walking around with weights hanging off of me. People try to understand but like a lot of "invisible illnesses" it can get frustrating for them. Its terrible. Take care of yourself, listen to your body, and hang in there!
My main symptom is fatigue and has been for the whole time I've had Fibromyalgia. I'm determined not to 'give in' to it as I'm frightened if I do, I won't get going again!
Yes energy dies out like a battery when used.
I've had Fibro for 19 years and UCTD. I know how debilitating this awful disease is. Learning to read when you need a rest is vital. I used to push myself past it but, it only makes the anxiety worse. I still feel guilty, going to lie down, but, It's the only way to ease the pain.
I've crashed again since I had to come off Hydrocloxiquine because they're worried about my eyesight. So I know how you feel. Just do what you can, a little walk in nature or something and then get yourself some good books to read or films to watch, but try to stop stressing. It definately makes the pain much much worse.
Sharon,
Right now it must all feel awful. Please hang in there. I pray it will not continue to be this painfully difficult for too long. May you be blest to improve rapidly. Please check out the My RA Team, it's great!
Join today!
Start meeting others who understand