Powered By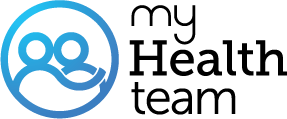 Do Anyone Do Accupuncture To Help Your Fibro?
A MyFibroTeam Member
5/2017 finally was told with Fibro after a year of many drugs to help me with pain and gaining a ton of weight. I had gastric sleeve and have lost 90 pounds. Dr originally put me on Gabapentin/Elavil and I felt wonderful. However I did not lose weight for 9 months post surg. Now I am on Cymbalta but I don't feel really well. I was ok for a few months on Cymbalta but now I having a horrible flare up. I am at the point where I just want to lock myself in room and cry. I have an appointment with a acupuncturist/ cupping tomorrow and I am scared that it may not help and make me feel worse.
I tried acupuncture for about a month, 2x a week. It left me wired with total insomnia. It certainly wasn't for me. Everyone raved about this woman acupuncturist and I came in very optimistic. Disappointing...
I have been having acupuncture for quite some time on a fortnightly basis, and it has helped me immensely. I do feel fatigued on the day I get it done, but then I have quite a bit of energy until my next session.I still have to take all my medication.
Awwwww. I don't know. I haven't experienced that
@A MyFibroTeam Member sorry your doctors can't figure out what's wrong. How frustrating! What about shifting the focus to treating the symptoms instead of seeking a diagnosis?
@A MyFibroTeam Member yes it's common in fibromyalgia
I went to acupuncture once. I loved it whilst i was there and again for about 4 hours after. And then every nerve and spot and joint all of my red hot skin. I was in yhe worst flare it lasted until i finally went to sleep n woke i felt okay. But that few hours of severe pain felt so bad im scared to go again. I have ad flares that last days this one was short but hurt worst then any of them. And everything i had felt here n there was all there at one time. Had i continued to feel great like when i bounced out of the office wow heaven. But no i didnt. And true all ate different and thats the bad part. As well as each day . So who knows how yhe next appt. Would be. Is it really worth all that pain . I dont know....
I have tried acupuncture for the last month 1 x a week. It has seemed to help my hip pain but only lasts 4 days. It is very relaxing and I do it for an hour at a time. The inside of my left leg calf to the ankle I found are to sensitive to have the needles. Then next day where some of the needles were is a little sensitive. But the short relief is worth it. I hope after time it will be longer relief.
I've used it but it's not covered by insurance and doesn't last forever you have to keep it up to keep it working so when you can't afford it you get worse. I've used short term to work some temp work and also to prep to go on a trip and be able to enjoy that. Finding good help as it can be overwelming to your body to release so much toxins. Now is a new Modern place that does shorten and moderate work just knees down elbows down and some head placements help me with lower costs and some temp help
After several months of trying to get my fibro pain under control, and reading all I could find at that time - maybe 10 years ago - I decided to go to a friend who is a Chinese-trained acupuncturist, traditionally check the tongue, check the three pulses.
She told me I wouldn't have immediate relief, that it would take a few weeks, so I wasn't surprised when I didn't experience much pain relief the first couple of weeks. But I kept going weekly, rather than allowing too much time to. elapse between treatments. By the third week I noticed improvement. By the sixth week I was relatively pain-free for the first time in months.
I did eventually go on Cymbalta and only have maybe three flare ups a year, w/o side-effect from the Cymbalta. But we all react differently.
I am currently seeing a hypnotherapist, who helped me quit smoking (immediate stop, few cravings), and is now going to help me with my current situational depression and cut back my drinking a bit (think that's already working). He is curious if the hypnotherapy suggestions could also help the fibro, but w/o going off the Cymbalta I won't know and I am very scared of going off Cymbalta because of those side effects, so will see.
Maybe something of interest to someone.
I can confirm that acupunture does indeed work. Both massage and acupunture are the only real pain relief procedures that work for me. I have had fibromyalgia for over 12 years. I have been having acupuncture twice a week for three months and see an incredible difference. Make sure you see a qualified acupuncturist. Mine is very familiar with fibromyalgia and blood flow and regularly takes classes to improve her knowledge of the skill. I also have Raynards which acupuncture helps with blood flow. I still take all my medications but acupunture helps tremendously. I have also done cupping which helps equally as well. I feel mentally, physically, and emotional better after each treatment. It's a life changing experience for me.I can cope with situations better, have more energy, and emotionally more stable. I hope to never stop seeing my Acupunturist. I live in the DMV area if anyone would like to schedule an appointment. The office takes insurance. My insurance covers unlimited visits for acupuncture. I am very lucky. If anyone has any questions or concerns I would be happy to have a discussion with you. My advice is to try it, you'll experience an instant relief. I did.
Join today!
Start meeting others who understand