Powered By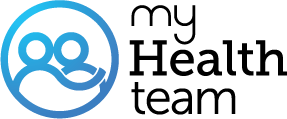 A MyFibroTeam Member
Hi everyone. I'm a soon to be 40 year old woman (yikes?!) and mother of twin girls aged 7. I was diagnosed more than three years ago but have been having a hard time accepting my diagnosis. My symptoms have really become pronounced over the past 18 months after a few months of extreme stress. I have Raynaud's in my hands, feet and nose (diagnosed at 38 with late age onset), bilateral thoracic outlet compression, dry burning eyes, disturbed sleep, fatigue, muscle pain often stabbing and sharp, aching and heaviness in limbs (esp in right arm), muscle twitching and jerking. I have been diagnosed with IBS, TMJ disorder, and endometriosis. I have been through a battery of tests and seen every specialist under the sun. My Ana is negative, my double stranded DNA antibody has been indeterminate every time it's been tested - about five times in total. I guess my question is: does this sound like fibromyalgia to the rest of you? And where do I go from here? Any advice would be appreciated.
there is no specific blood test for fibromyalgia there are lots of test to look for other autoimmune conditions such as lupus, RA, sjorgens, mixed connective tissue disease etc. these include ANA, anti DS DNA, rheumatoid factor, CCP antibody, anti-ro and anti-la antibodies, ESR level and CRP. there are others as well those are just the most common. about 15% of women have a positive ANA but do not have autoimmune disease and it just remains positive. however around 60% of fibro patients do have autoimmune thyroiditis or hashimotos this is diagnosed through an anti-TPO antibody test. there is currently a lot of research looking at the connection between the two and there is a growing number of physicians interested in this. sorry if all of my response is off topic.
and I agree the muscle weakness and fascinations are very anxiety provoking for me as well.
@A MyFibroTeam Member. I know how you feel. I have had fibro for 30 years and went on disability at 35. It is sad that we not only suffer with all of the symptoms of fibro but with people not believing how bad we suffer. I went 3 and a half years before being diagnosed and everyone including myself thought I was a hypochondriac. Now everyone that I care about finally understands what I deal with daily. I take a nap daily at 2pm so I have to make plans around it. I have found that if I stick to a schedule, I have less flares. You need to do whatever you can to live your life and keep your fibro under control. You can live with fibro but don't let fibro rule your life. I hope you get your anxiety under control. I know I used to get so bad, that I left a full cart at Wal-Mart because I could not stand in line with all the people to pay. Mine has been pretty much gone for years. I think if you get a little understanding and compassion from your loved ones, the anxiety will subside. Hang in there. I will add you to my team to keep track of you easier. Let me know if I can help you or if you just need to vent. Hugs. Ps. I don't really care about the fibro blood test because I know I have it but just curious what it would say. Lol
@A MyFibroTeam Member they answered better then i could... Im not sure I need a test to prove I have it. If it said no id be terrified to find what really hurts me so bad and stays in my head to the point of destroying the life/person I have always been. To now good for nothing and judged pretty harshly, Between depression and anxiety plus a beeping helping of fibro fog and lyricas memory effects. I can't get myself together, the more I hurt and got my feelings hurt I'm pretty much turned into being a recluse. The anxiety has turned to a type of social anxiety..... I dont know, i have a bad situation where noone has read about what I have and the more they judge me the worse i feel. They think I just got lazy even though they see what shopping all day does to me physically and they say it's good foe me... pain that gets so bad all over I can't concentrate on much more. Then the swelling starts my feet and legs. Anyway, I'm not on here to cry about me... I'm just praying they find the cure to send this back where it came from and brighter days ahead.
@A MyFibroTeam Member. Thanks for wishing me luck with the blood test but I won't hold my breathe. I don't think my ins will pay for it. As for the probiotics, I bet it will help your heartburn. I just realized that since I started them years ago, I have not had problems with my stomach or heartburn as much. Let me know if it helps. I will add you to my team so we can keep in touch.
@A MyFibroTeam Member. Good luck with the testing if you're able to qualify for it Lisa. Please let us know how that goes.
@A MyFibroTeam Member. Hi Lisa. I used to take probiotics years back. I will definitely heed your advice and add that in. I'm wondering if it would help with my extreme heartburn. It gets so bad some days that it makes me nauseous. Tums and Zantac don't do a thing!
Thank you for the info on the blood test. I will see what my doctor says. I am on Medicaid so I doubt they will pay for it but it does not hurt to ask. Hugs
@A MyFibroTeam Member I would really love to keep in touch. It helps when you feel like somebody actually gets it. It's nice to feel like I'm not so alone. My husband definitely doesn't understand although he tries his best. My mom was diagnosed with fibromyalgia too so she kind of understands what I'm going through but it's nice to hear from subjective people experiencing the same thing - as similar as this experience can ever really be for us I guess. I don't have Facebook but I wouldn't mind exchanging emails.
I read that the Fma test costs around $700 - $800 and that some insurance companies may cover it especially if you're on disability. I know that other connective tissue diseases have blood markers - ANA most commonly.
I would try hydrotherapy if you have a warm pool to go to. I would also add a probiotic to keep your yeast levels down. Leaky gut is what yeast causes in our bodies. Most of us have it even if we do not know we do.
Join today!
Start meeting others who understand