Powered By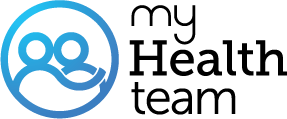 Real members of MyFibroTeam have posted questions and answers that support our community guidelines, and should not be taken as medical advice. Looking for the latest medically reviewed content by doctors and experts?
Visit our resource section.
How long does it take Gabapentin to start working?
Mine worked immediately. Put me right to sleep the first few doses. Now I don't get drowsy.
Mine took about a week, I've been taking 600 mg three times a day for over three years now, considering when I first started to where I am now yes it helps tremendously, but I'm still into much severe pain to be able really function. Good luck my lady
It took mine a couple of days and it still does not make me sleepy, wish it did at night. Hope you have great relief with it.
I could tell a difference within a few days. I take one in the morning along with Lexapro, and 2 Gabapentins each night before bed along with a muscle relaxer to help me sleep. It really helps ease the restless leg problems too!
@A MyFibroTeam Member I loved Savella so much. But, it had a side effect I couldn't live with. It made me extremely grumpy. But, it helped my pain tremendously! And it worked fast. I really hope you get approved & that it works great for you!
Join today!
Start meeting others who understand