Powered By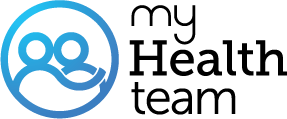 I Just Read This Article On Medicinal Marijuana And I'm Wondering I What FM Patients Think About This?
A MyFibroTeam Member
Here's the article
http://nationalpainreport.com/medical-marijuana...(Phone number can only be seen by MyFibroTeam users).html
It helps tremendously for fibromyalgia body pain
Also for sleep
I was able to stop prescribed pain meds
It's one or the other for me!
Good Luck
I didn't read the article because i have been using mmj since 2012 for my fibro symptoms. I stopped all my meds in 2012 due to permanent damage from Prilosec & Abilify. I started using medical marijuana (mmj) and the best result was the improvement in my sense of well being. I no longer feel like a prisoner of pain doomed to suffer until death frees me. That's huge! Mmj does reduce the pain by about half and if I eat an treat infused with cannaoil, I am guaranteed at least 6 hours of sleep. I make marijuana infused coconut oil to use in cooking and as a salve. Mmj helps with depression and anxiety.
There are different strains that treat specific symptoms, so research your symptoms to see which strains would be best for you. Indicas are best for full body and head relaxation, which helps you sleep uninterrupted. Sativas are great for daytime pain as you get a burst of energy along with pain relief so you can do some household chores.
Besides mmj, I am now using:
LDN 1 at bedtime
Flexaril/Cyclobenzaprine as needed for muscle spasms. (30 pills last me about 6+ months)
Imitrex 6, injections (only when my migraine makes me very nauseous)
I use supplements including Magnesium Glycinate which helps reduce my migraines.
I use essential oils for my severe clinical depression with suicide ideations and Rosemary eo for improved memory and frankincense and yerba mansa eo for cerebral & spinal cord inflammation.
Good luck

It is better than most chemical medications that we ingest . Helps with pain , relaxation sleep and no Nasty side effects 🍁
I use marijuana for bad pain
CBD oil is legal in all 50 states..I live in Indiana and the store Natures Cupboard has it..
Yes you can get in many forms you do not need to smoke it. There are pill capsules, sprays for under tongue, liquid, oils ect... Legal here in Niagara Falls ON. It was actually my doc who suggested it. There is a Marijuana clinic here with all kinds of products. It's a shame it is not legalized everywhere. When used as a medication it is very beneficial for many illnesses.
It's still illegal here in Florida..but if it wasn't..I would try it..I wouldn't smoke it..maybe have a brownie or something..If it worked..I might vape it...If I recall correctly it was on a ballot last year and was defeated..I voted for it..I guess the majority voted against it.
@A MyFibroTeam Member, My company still tests for MJ bc they are an international company and it is still 'Federally' illegal.
I find marijuana or by products of it effective for pain myself.
Join today!
Start meeting others who understand