Powered By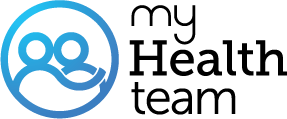 A MyFibroTeam Member
I'm on pain meds anxiety meds n gabapentin for the numbness n tingling.
Welcome I would like to add you on my team I I also suffer from depression I can't take gabapentin it makes my heart feel funny
I have a muscle relaxer too if needed.
I do really well on gabapentin. Anxiety meds and meds related to them can be beneficial as well. Medications can work for more than one thing which throws people off sometimes and then they won't take some thing that could help. The anxiety med could be there as a muscle relaxer. Idk if that helps.
cutrently I am using brazepam, Thaiden, formonoct
Well I would be glad to try anything for insomnia and anxiety. Benadryl is the worst and melatonin doesn't work. Most of my second.our friends have been given Latvian or valium for their anxiety.
I take hydrocodone when i have pain, an antidepressant, and ativan to sleep
I couldn't take gabapentin because of that and my heart was rushing it gives you suicidal thoughts keep a journal of the medicine that you take because of the fog bring you might forget and make sure you tell your doctor and don't take it again I don't care of a tell you it takes 30 days for it to get in your system if you're having that reaction from it don't take it I did I stop taking it as soon as I felt my heart rushing in my body acting weird I stopped taking it in less than a week but I'm learning that keeping a journal for fibromyalgia is very important because we are all different so we suffer different aches and pains and symptoms
I started n gabapentin and I was having suicdal thought. Be mindful of your actions and tell someone it's a new medication and keep an eye n your behaviors as well.
Join today!
Start meeting others who understand