Powered By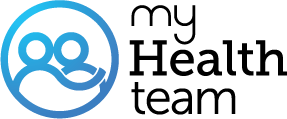 Has Anyone Had A Remission Of Symptoms After Having Covid
A MyFibroTeam Member
After I had Covid I found fibro to be worse. I asked my doc and she said research was showing that Covid was making it worse. They added a med and that helped. Now I'm on a blood thinner and they took away one of my meds. UGH!
Yes, for two months right after getting COVID my symptoms reduced to very nearly nothing. After about 2 months they started coming back again and it wasn't long until it was "back to normal" at that point.
❤❤❤ Wonderful news! Did you try something different? We"re always looking for answers! 😆
I haven't had COVID but seem to be in a remission for the past three months. So I am hoping remission is a real thing. My mind still has bouts of fog but this is preferable 😜
Not me! I have more flare ups after having Covid.. 😔
No not really better .. I am still recovering but I noticed I have less pain and fatigue than normal even though I am still sick
I think my body is just focusing on attacking the Covid virus 🦠 right now instead of my body
But I stated to think 🤔 about when I got fibromyalgia was after having SARS year ago which is also a Covid virus I think there is a connection especially due to Covid long haulers having the same type systems as fibromyalgia
I am praying if they find an answer for long Covid they will also be able to treat fibromyalgia or at the very least understand more about our illness 💜💜💜💜💜💜💜💜💜💜💜💜
No unfortunately, symptoms after covid are worse for me. That's great if yours are better!!!
I have had the symptoms drop to almost nothing for quite awhile in the 1980's and 1990's. But they never went completely away. Since then they are there almost every day, all day.
I think when the symptoms are small, which may not feel small to the one with the symptoms, there is an easier chance of having a remission or some thing similar.
Join today!
Start meeting others who understand