Powered By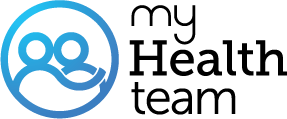 A MyFibroTeam Member
I don't know why but my energy levels lately have been awful. I fall asleep off and on all day. Either I can't keep my eyes open or I fall asleep without realizing. It's hard enough that I can't do much around the house without it hurting me and I have even less energy than before to do anything and I feel like I'm just letting my family down even more. I haven't had any restorative sleep in about 7 or 8 years. I wake up ready for a nap. My pain management doctor just tells me to exercise and my pain will be better and I sleep better. But I just can't believe that because when I walk around the grocery store I basically drag myself out barely able to walk or stand and drained of all energy and it doesn't make me feel better or sleep better. Anyone else relate or have any suggestions?
Yes I also have this problem. When shopping I now use a scooter to get around as I just don't have the stamina to walk it anymore. Walking for me has become a challenge and I can only withstand short distances.
Same here. It just drains all of my energy to go grocery shopping.
Join today!
Start meeting others who understand