Powered By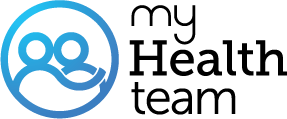 A MyFibroTeam Member
You know I'm a newbie to this fibromyalgia a yr on n still no answers really, they say trauma cn trigger it, I wonder, what really causes it, any ideas? This sight really helps me to understand certain things, but I dnt understand why they won't give me pain relief, please help.x
It's at least partially genetic, but it still needs to be triggered by trauma (mental or physical, for me it was a car crash, one of the most common triggers for it) or illness like a virus. Recent studies have also proved it to have an autoimmune component, as a study injected mice with IgG antibodies of people with fibromyalgia and the mice developed fibromyalgia symptoms such as cold intolerance and heightened sensitivity to pain. I personally believe it's epigenetic, which is basically heritable changes to the genome that aren't directly in the genetic code (so aren't changes to nucleotides like ATGC). These changes have to do with methylation, meaning how accessible the chromatin is (is it's compressed tightly so it can't be transcribed/read or loosely so it can), which can occur due to trauma/stressors as well. These changes are measurable in the descendants of people who survived the Holocaust and are though to contribute to conditions like diabetes, asthma, autism and even cancer to name a few.
My fibro started because of Covid-19. The body aches, confusion and general malaise from Covid never left me. After four months, the doctor diagnosed me with fibro. I have been doing pretty good but now it is getting stronger. I am scheduled for total knee replacement in January and the pain in my knee, hips, back and foot are spreading and my trigger points are very active. Just what I don't need with the upcoming holidays and surgery!!
I had a lot of bad things happen in my family and went into a real depression. Just as I started to feel better than I had in ages and delt with all the trauma I started with shoulder pain one Morning and by the evening I could hardly move. It got worse from there. I have learnt to work with it and don't use pain meds regular but do have it in if I need. Stress still makes it worse. Like this week im having to isolate as i had a positive lateral flow test its not conclusive so im waiting for results from a PCR. Waiting is stressful not helping. Going to a rheumatologist would be helpful. Some people need pain relief all the time some not. Not sure if that's any help x
Yes! Fibromyalgia can be brought on by trauma. It affects our nervous system. There are other factors that can bring it on as well such as some have mentioned. If you have an auto immune disease, that can bring it on as well. I have lupus but the fibro counteracts it, so it's all the symptoms of fibro that I have.
Thankyoi all fir taking the time to reply, abuse as a child then bad relationships..so I guess a mixture, thanku again.x
They don't know for sure what causes fibro, but there are links to trauma(eg child abuse) Epstein Barr virus, (mononucleosis), and autoimmune diseases like rheumatoid arthritis and lupus. I have had multiple traumas, severe mononucleosis as a teenager, and also rheumatoid arthritis.
I believe mine started due to alot of respitory infections given antibiotics for years then mono in high school. Then dr told me Epstein Barr. Ive had it for as long as i can remember but nobody knew then what it was. Even in grade school i never wanted to do much cuz too tired. Im 61 now and remember always hurting
i wonder what started mine- lots of colds when I was younger, then surgeries, dental work, hospital infection....plus drama from family...i do not know.
my sister has chronic fatigue , so did my dad....
what I find interesting is that most of us have the same symptoms...
look up -self management classes for pain....
Join today!
Start meeting others who understand