Powered By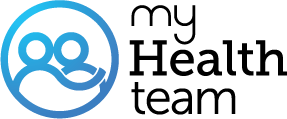 Has Anyone Tried Amitriptyline For Fibro Pain And Insomnia?
A MyFibroTeam Member
I've been taking 10 mg of Amitriptyline for 5 months now. The doctor said it would help with nerve pain in my feet but it doesn't. I did however find it settled down my anxiety. It calmed me down and I have more energy BUT I also started using a Cpap machine and incorporated vitamin B complex every morning with the other supplements I take. So not sure if it's the Amitriptyline or not. I see the doctor in a few weeks and I going to ask to be taken off to see if it made a difference.
Hi DeeRose
I've been taking endep for about 5 years and like you have dry mouth and drink a bottle of water during the night, its also destroying my teeth. I'll look into ambien, I've been wanting to stop taking it.🙏
I stopped taking it. I had dry mouth and had to drink water through the night. I'm taking 5 mg. Of ambien. Sleep through the pain. A lot of meds cause side effects. Less is better. Stretching exercise helps.
Yep ! I've been taking it for years. Not sure if it helps. Zymessence enzymes, which my endo. gave me worked the very best for me. (Online - no prescription)
Hi All, I have found the melatonin gummy's work pretty well for me a Natol over the counter product.
Yes. I take 20 mg at night. It does not help me get to sleep but when I finally sleep it helps me stay asleep. I don't even have to get up to go to the bathroom. So I feel it is worth taking.
I take 75m of amitriptyline every night at first it was wonderful I slept 6-7 hours a night but now after taking it for 3 years it doesn't work but doctor have me on pregabalin now 75 mg at night going well at moment
i take 200 mg a night plus others and still dont sleep well and constant pain, i had hip surgery in november and have a had flare up since then its not going away. i went a gp at the clinic where i normally go to but my gp wasnt available, to get something for the pain. she said i had a enough and wouldnt give me anything i was seeing my psychiatrist so he gave me some Panadeine forte, which didn't do much. so havent been able to do much if i go anywhere i have to go lie down for a couple of hours
@A MyFibroTeam Member Most likely your doc will disreguard your concerns.
Many are not aware this is an issue and chalk it up to Fibro.
Yes, Fibro can cause this issue, but the med can make it worse.
Hard to tell what is what, unfortunately.
Hugs. Been there done that
Still visit it
I have also noticed a disinterest in, well, most things... I've also been having trouble communicating, mostly with forming good sentences. Am going to bring this up at my next Dr appt. It definitely helps my sleep and the fibro in general, so it's hard to complain. 😟
Join today!
Start meeting others who understand