Powered By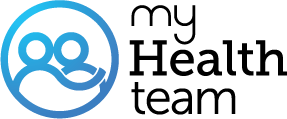 A MyFibroTeam Member
I have recently gained a lot of weight and while I want to lose it, I don't want to push it anymore than I need to. What websites and/or videos do you recommend? I looked on pinterest and found a good website but want to reach out here. Any diet recommendations? Like paleo?
well done your doing great, losing weight also reduces the pain. I just keep putting more weight been putting on a Kilo a week for the past few months,my pysch as now put me on appetite suppressants as Im also taking 4 differentt meds that make you put on weight. these also include enzymes to enable digestion of carbs proteins and fats.
I'm doing low carb & have lost 60 pounds. The diet is also gluten free and very low in sugar. I use gnom-gnom.com for great recipes that I convert into "US cups" measurements. I originally went to a weight loss clinic to see about getting a stomach band surgery. It was their nutritionists that explained how the low carb diet works and that led me to use the free AP called "My Fitness Pal" ... it is put out by Under Armor. She said not to worry about fat or calories, just keep track of the carbs, by inputting every morsel I eat into the AP. I'm supposed to stay under 50 carbs. Going gluten free has really reduced overall pain and inflammation. I still get flares, but am doing better than I used to (overall). Low carb works! Many of my friends have tried it with great success. I've got 60 more pounds to loose and I know I'll get there... yes I occasionally have "cheat days", but don't care, this is a life style change for me and I intend to keep at it. Even my husband lost 30 pounds on it. Best of luck to you!
That was supposed to be bicycling and it came out a different word above
And another easy thing to exercise since we can't recoup the next day from A hard exercise I find walking and I do love that but that's been hurting my feet and another thing is fi sickling because you sit down and pedal and even your hit the hard cement and plus I have a total gym in my house I got on QVC for a low price and I do a little bit of exercising on that you are and it's really simple and easy just using your own body weight on that and I can do a little bit of there and they have a stomach thing to so you can exercise your stomach you know and I just do that otherwise if I go to the gym or anything harder I can't recoup the next day and I'm in bed for a day or two
Basically all it is is not eating anything sugary or anything that's pre-made in the box and free range chicken eggs in the supermarket grass-fed cows and free-range chickens and nothing in the box or pre-made and no grains it's pretty simple
The Paleo diet it's excellent I just ordered the book from Amazon is called against all grains by Danielle Watkins and she shows you how to get started and what to eat and recipes and is actually an amazing diet and very easy to do and she also has all these different shopping list so you can shop for the week and it's very simple easy to make food cuz I can't cook that long my legs hurt too much and I start getting really foggy around 4 p.m. and I wake up again at 8 p.m. so it's a pretty good easy diet and easy to make things you'll be surprised
Join today!
Start meeting others who understand