Powered By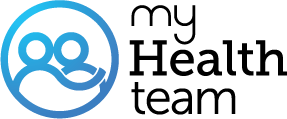 A MyFibroTeam Member
I have had an urgent care doc tell me recently that shes convinced I have Lyme disease not fibro. I was actually tested early in this process and it came back negative but she says false negatives are common. Ive heard many stories of people having lymes but being diagnosed with fibro, or MS or other similar things. I am seeing a naturopath next month so i will ask to be tested again. Anyone have experience with Lymes Disease?
I was diagnosed with Lyme disease 2 years ago. It's like having fibromyalgia on Steroids. I have since become less able to do things for myself. My mobility is much more limited. The only treatment I received for my Lyme disease is 2 rounds of antibiotics. Living in Canada in very limiting if you want treatment for Lyme. My Family Doctor will treat my Fibromyalgia but not my Lyme disease. I would have to go to a Naturopathic Doctor, which I can't afford.
I havent been to the east coast but apparently you can get it anywhere. Hopefully i can get another test. Thx for the reply :)
@A MyFibroTeam Member, you could be having an autoimmune reaction similar to those who have Lyme if for any reason you don't have it. I hope you don't. Have you ever lived or visited the east coast? I guess that is the most common region for Lyme disease. I hope you get some replys with people who have it.
I'm not being critical, just informative so you will know that it's PERNICIOUS anemia, not PRECIOUS. Please don't take offense.
Join today!
Start meeting others who understand