Powered By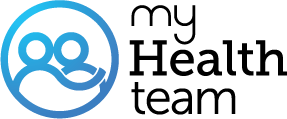 A MyFibroTeam Member
Small tender lumps pea size on upper right leg and left side of abdomen. I've had an abdominal CT Scan that came back clear. I can feel two on the left side of my stomach and two on my upper right inner leg. My PCP says I'm just a "lumpy person" and they are cysts. Ive had two doctors look and they dont seem concerned as they don't change in size. They never go away though?
Thank you to all you's Lovley people who sent in their stories about lumps under your skin , it's not just me ,
I have them all over my body, especially arms and legs. I wonder if fibro makes lymph nodes swell? It prob does because it effects everything else.
I have lots of them on the outer sides of my upper thighs and have them on the top of my shin bones as well. They are very painful if bumped or rubbed! Have had these for 25 yrs now and am so tired of the pain from all of what these lil' boogers cause and all of the pain in general that Fibro causes to all of us that have & live with Fibromyalgia. Hang in there everyone 🙏
I have a few small ones on my right thigh
Well, wonder why they hurt so much? I don't understand why doctors tell us these things. Maybe it's because they don't know themselves.😘
I have them too and CD a few doctors have said they are a type of fatty tissue under the skin that's harmless.
I have them all over my upper arms and upper thighs. It hurts when I press on them. I think it's fibro and they don't know enough about it or wont say that is what it is. I have had cancer and it feels like lymph nodes to me. I hope one day we can feel better! Let's not give up.
yep, all over my body. So tender. How I wish I could wave a magic wand to dissolve them.
I have them all over my legs and arms and they hurt so bad, especially if you rub them.
I have had 5 removed from my stomach and how have more and a very large one on my shoulder. It's not fun on top of all the other things we suffer with, with fibro.
Join today!
Start meeting others who understand