Powered By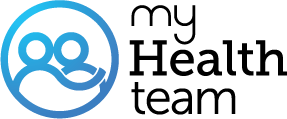 Does Anyone Else Get Tongue Tied And Get Words Mixed Up?
A MyFibroTeam Member
This has been a very busy week at work - my body isn't so happy. My feet hurt even when I first get up in the morning. My left elbow hurts - it's usually the first body part to experience pain.
What concerns me today though is that I'm struggling to speak properly. I'm getting words and letters mixed up like saying "baper pag" instead of "paper bag". Does anyone else have this problem? It's a bit scary.
Yes Brain Fog & mixing up saying or spelling words is a Fibro symptom due to Cognitive issues we have.
OMG Yes everything you described but mine is neck and shoulders knees
🤗. Totally get it! I am a member of the "baper pag" brigade also!
I do not know if you are a member(please reply soon, it sounds like you might qualify and we are awaiting your membership) yet, but I have also been initiated into The Order of "The Bog Darked." Our order would be glad to have you! 😃 Please know that you are not alone, and what you have described are considered as part of the "normal" for Fibro signs and symptoms… Wishing you the best! And thank you for sharing on this platform
It's been getting worse for me lately. My husband and son understand when it happens and we laugh it off but it is frustrating. My brain will swap two words in a sentence or just change out a word completely. It's a bit embarrassing in front of my students but I laugh it off in front of them.
High achievers. It took my career as rn. I liked my job taking care of mothers and babies. How come I only worked 11yrs. Give it 2 someone who doesn't want to work! Glad I didn't go 2 4 yr college! I was a lot better in the beginning. I was in my best shape ever. But back pain was focus. I think 4 me diet doesn't matter I eat well
It's a long process 4 us old school gals like old Sue!

I practice reading out loud to keep the brain and language connection on track. I struggle to and go slow and this is not my usual as I have always been high energy and cheerful. I miss my old self.
Mine is worse when I'm tired.🙄! I tell my family and friends and they accept it . We sometimes laugh about it. It depends on the situation/ circumstances. 🙏🫶🏼
Yes it is a fibro symptom, difficulties thinking & concentrating & mixing up words & spelling words wrong.
Yes!! Not fun I feel like I'm drunk or something.
Absolutely. It was very upsetting for me before I retired. I'd be in the middle of giving a report at a town council meeting and this would happen… other times too of course, but I'd feel like such an idiot.
Join today!
Start meeting others who understand