Powered By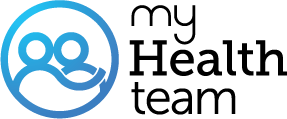 Real members of MyFibroTeam have posted questions and answers that support our community guidelines, and should not be taken as medical advice. Looking for the latest medically reviewed content by doctors and experts?
Visit our resource section.
What Are Your Favorite Netflix Movies & Shows

@A MyFibroTeam Member (MyFibroTeam)
@MyFibroTeam users... One of my favorite coping tools is distraction. I like to watch Netflix to distract me from mild to moderate pain & depression.
What are your favorite Netflix movies & TV shows?
Recommended movies:
The Imitation Game
Recommended TV shows:
Girlfriends Guide to Divorce (controversial material)
Hart of Dixie
L is for Love (controversial material)
Royal Pains
White Collar
I am so glad to see there are others out there not sleeping. I will binge watch Netflix because I am afraid to fall asleep because my worst pain comes about 1 hour after falling asleep and wakes me it takes hours to control the pain and fall back to sleep.
@A MyFibroTeam Member, yes!!! I saw Queen ( the original Freddy) twice and he's hard to replace. But Adam is doing a great job! At that same time era Styx was also one of my favorites. In the past eight years I have seen them in concert six times. It's just more fun as the years go by.
But I have to say my all-time favorite is Motown. Born and raised on that music and it's part of my soul.
xxxx
R and B and 80's hair bands! I'm really showing my age. 😬
xxxx
I don't have Netflicks. I like to get on youtube and listen to music! There are several TV shows I like!
Join today!
Start meeting others who understand