Powered By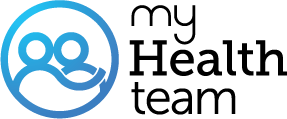 Beginning Of Fibromyalgia
A MyFibroTeam Member
How did your fibromyalgia start? Do you think it was caused by stress or something that could have been prevented?
I moved to a mining town full of lead and chlorine, but also it's in my family.
I have 100% no idea I was told Fibromyalgia out of left field when I went for a second opinion in treatment for my spinal Osteoarthritis never got the that sorted out and now back at square one since the rheumatologist says what's going on isn't Fibromyalgia related so my GP is starting back at square one and retuning everything from the ground up.
Think mine started from trama
My doctors say mine was triggered by my horrific childhood traumas. It all manifested physically since I was 12 yrs old started with knee pain .
Sorry ,stress in 2011 .Went off work in January 2012 ,haven't worked at all since then xx
I was diagnosed in 2008 but really flared up after I had a great deal of stress xx
This is a great question and one that I have often thought about. It's hard for me to pinpoint. It's possible mine came on post pregnancy and/or post stroke
The past year had been really stressful. My grandfather (who was like my father) passed away and 3 months later my mother in law died of cancer. We were close. It started with severe neck pain, then chronic daily migraines, then aches and pains all over my body. I thought it would go away. As 1 month turned into 2 and turned into 5.... I had to find answers. That's when my best friend (whose mom has fibro) said she thought it was fibro. Then my doctor said she thought it was fibromyalgia. So we started ruling other things out to get a diagnosis.
I can't really pinpoint what triggered mine. I believe my mother had it also but was undiagnosed due to the medical community during her life...you know..it's all in your head..give the woman a bunch of valium..but looking back I know i had it for years before it was diagnosed...my GP just didn't connect thr dots of all my issues... My hubby was watching a Dr Oz show one day while I walked by and I caught a few minutes of a woman who had CFS ...they said go to a Rheumatologist so I did. She told me it's wasn't CFS but fibro..
Join today!
Start meeting others who understand