Powered By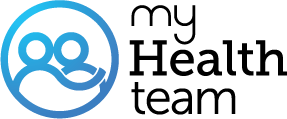 Real members of MyFibroTeam have posted questions and answers that support our community guidelines, and should not be taken as medical advice. Looking for the latest medically reviewed content by doctors and experts?
Visit our resource section.
Anyone Live Near Raleigh,NC Who Has Received Social Security?

I finally have a hearing date for June!! Anyone live near Raleigh who has been through the process? How did you fare? I'm using a lawyer from the advocator group.
I live in Wake Forest, but have not had to go through that process. I was pleased with the manner in which my case was handled. I am glad you have a lawyer. That should help. I pray that you get your benifits. All the stress is terrible for Fibro, I think the only thing worse for me is the constant atmospheric changes caused by the weather. Good luck Friend.
Ann
I agree, Andre
Medical Documentation is the key factor regarding the SSA. Get as much documentation as you can from your PCP & all Specialists. I completed the application along with all supporting medical documentation, which was a tedious ordeal.
I wish you good luck at your hearing. The key to Social Security is medical records that document that you cannot work because of your diagnosis. I hope you have enough. And I hope you have a good judge in s good mood.
I went to apply at social security they toke all my information. About all my doctors and then I had to go to a social security doctor. So I got approved my first time I got a lawyer but thank God I didn't need the lawyer.
Join today!
Start meeting others who understand