Powered By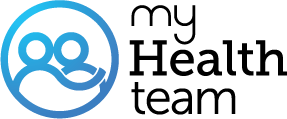 Has Any One Taken Nsltrexone
A MyFibroTeam Member
any one have good recelts with naltrexone
I'm taking Gabapentin 100mg, 3 times a day. And I'm feeling much better but sometimes I forget to take it and it's hard to keep up . So many people talk about Neltrexone and that you just have to take it once a day. Do you think I should talk to my doctor about changing my med?
Am on 8 mg of it a day and it's hard to come off
Hi @A MyFibroTeam Member I have used melatonin, l-Theanine and other sleep supplements to no avail I'm afraid. They worked for a bit but not at
all now. It's a bummer as Inwould rather do anything but take meds for everything!
My girlfriend was out on LDN recently and here's what she said and allowed me to share:
'I have been in a exceptionally good mood the last few weeks. My doctor is trying me on an experimental trial of a new drug therapy that is being used off label right now called "low dose Naltrexone". It has been lowering my pain, loosening my muscles and giving me more energy. For the first time in 7 years something is FINALLY working, and I have even been able to decrease my other pain meds and am hoping to go off them entirely. It is not a cure but helps to re-regulate the immune system in very simple terms. Not all doctors know about this as it's very new for treating Fibromyalgia, Auto-immune disease, cancer, autism etc, and reducing inflammation but if you know of anyone who is going through this please tell them to find a doctor willing to give it a try. Sorry for the long post but I want to spread the word to anyone it might help.'
Have you tried the natural Melatonin?
I wish @A MyFibroTeam Member. It seems nothing helps
Me sleep. I am trying yet another med with my fingers crossed!
I have used it for my fibromyalgia. Helps me sleep
Join today!
Start meeting others who understand