Powered By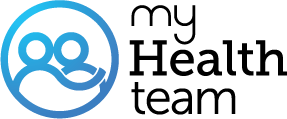 Real members of MyFibroTeam have posted questions and answers that support our community guidelines, and should not be taken as medical advice. Looking for the latest medically reviewed content by doctors and experts?
Visit our resource section.
League City, TX Peeps!! Can Anybody Recommend A Doctor That Will Treat Pain, Migraines And Depression?

My doctor of 15 yrs just retired. I went to a neurologist yesterday, but was woefully disappointed and downright mad. For $200 he talked to me about 5 minutes and wrote a script for Imitrex, without refills, stating that I needed to return every month and he couldn't prescribe pain meds or antidepressants. WHAT?!?! Can anybody recommend a good doctor that will deal with depression, migraines and pain?
I don't like the 2 hr dr 1 way , but the quality of care from the Dr's make me happy that I went each time I leave for the return trip home .
For my migraines, I went to the Diamond Headache Clinic in Chicago. Merle Diamond was my doctor. In fact, she was the first to diagnose me with Fibromyalgia. I had great luck with that clinic!
Kadenaclarkcarmichael, I read about Meripex. The side affects sound awful! Has it been helpful for you? In what ways has it helped you?
Holy crap!! I could never drive that far! Thanks for your input. I will search for a pain specialist. Does yours prescribe meds for all that I listed?
Join today!
Start meeting others who understand