Powered By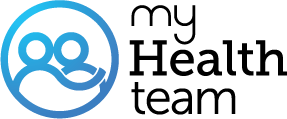 Real members of MyFibroTeam have posted questions and answers that support our community guidelines, and should not be taken as medical advice. Looking for the latest medically reviewed content by doctors and experts?
Visit our resource section.
Fibro And RA What Treatments Have Helped? What Has Not Helped?

Qigong and meditation have been the key elements to me functioning. Check out David Beaudry on YouTube and Marissa Qigong. The Chi- means energy in Chinese and gong means cultivation of energy. It's working the mind, body, spirit together as a whole. The chi heals your body through dynamic exercises and breathing. You're breath is the key! Check it out, I guarantee you will not be disappointed! Best of Luck to all of you!
Namaste,
Nanette
I take plaquenil and methotrexate for RA. Use hot tub and heat therapy. Some days nothing works but most days I can do things that I like or need to get done.
Join today!
Start meeting others who understand