Powered By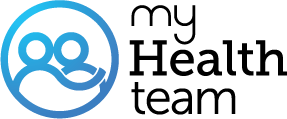 Has Anyone Dealt With Leg Swelling And Pain?
A MyFibroTeam Member
I have pain in my legs and arms at times. I do have RA but it feels like sciatica or sometimes it is so bad like someone is tearing my muscle off the bone.
Sorry about that Downhill. It is good you caught that early
though. I have arthritis in both knees and hopefully that's causing the swelling and not my heart.
Yes i have to watch. Now have heart disease
Funny I should see this, as I have just started with funny pains in legs and if I drive long distance or plane I do wear compression socks 🧦 as my legs swell! But it's pain, and last night I felt my leg and under skin it felt like veins knotting? I had visions of my Mum and varicose veins but with your comment it's made me think about it! Hope you get answers!
Join today!
Start meeting others who understand