Powered By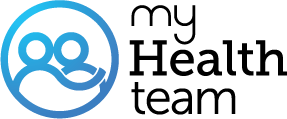 Real members of MyFibroTeam have posted questions and answers that support our community guidelines, and should not be taken as medical advice. Looking for the latest medically reviewed content by doctors and experts?
Visit our resource section.
Questionable Diagnosis

Has anyone here be diagnosed with fibromyalgia but strongly suspect that is not what is causing your symptoms? And did anyone have an injury that started off their symptoms?
Mine started after a really bad breast infection
@Lauren93ren mmm I sustained a neck injury in work yonks ago , hospital said it was a kin to whiplash it was from a strong hug my neck has never been the same since if not worse x
I used to believe I had ms.
Yes! I fell and had 2 neck surgeries, then whiplash after a small car accident which made the fibromyalgia much worse! I definitely think it's related!
Most of my pain began after a concussion 17 years ago 😬
Join today!
Start meeting others who understand