Powered By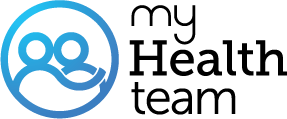 Real members of MyFibroTeam have posted questions and answers that support our community guidelines, and should not be taken as medical advice. Looking for the latest medically reviewed content by doctors and experts?
Visit our resource section.
Not Only Is My Scalp Sore I Also Find It Very Itchy. Does Anyone Else Have An Itchy Scalp?

Just wondering if anyone has an itchy scalp. If so do you have any solutions. I've tried different shampoo and different creams.
Yes i experience this, I use coconut oil on my scalp every week and leave it on for at least an hour, I also use a scalp exfoliator and a scalp brush along with anti dandruff shampoo which I let sit for at least 5 minutes. My scalp used to be very flaky and itchy but since I've been doing this its improved a lot.
Yes, I have the same problem. I have found that washing with baby shampoo helps some. I hope this helps you. Have a low pain Friday and weekend.
No solution for you, scalp very itchy.
Im going to try the coconut oil on my scalp. Thank you!
Yes, actually I have had allot of that recently and kind of wondered what it might be about.
Join today!
Start meeting others who understand