Powered By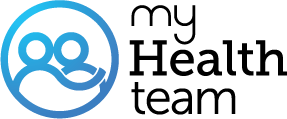 Does Anyone Have A Tingling Burn Like Fire In Your Ankle(s)?
A MyFibroTeam Member
One day I was walking and my left ankle went over like I was walking on the side of my foot. Of course, I stopped walking. It took a day or two to stop hurting. Then about a week ago, my ankle started tingling and has a burning feeling in certain positions. Has anyone else had something like that happen, or know what it could be? Thank you ahead of time with any possible answers!
Haven't heard if this symptom.., god bless
@A MyFibroTeam Member It is very common with Fibro.
I have a constant itchy scalp too. It could be from Fibromyalgia, but I'm not sure. Does anyone have a idea what it could be?
No, but I have burning in my right leg, which is the sciatic nerve doing that.
Hi there!
So glad you found out your answer and are feeling better! I started taking B6 and that has helped with the numbness and tingling.
Stay well😍
Hi Kathy! It has been a while since I posted! I never ended up going to a neurologist. I was sent to an orthopedic doctor. When he looked at it, he said it was an ankle sprain. So I went to physical therapy, then when I went back to see him. He said if the burning sensation continued, I would have to go back for an MRI to check and see if tendons and other things may not be a problem. I have finished physical therapy and the burning sensaton only flares everyonce in a while now. So, I decided to let it go. It's not constant anymore! Sorry I didn't get back to you earlier! 😊
Please keep us posted. I have tingling and pain in my feet also. I did see a neurologist and he said everything pointed back to fibromyalgia. He did diagnosed me with small fiber neuropathy. I can't take gabapentin because it makes me forget everything but that's what he did recommend. I started having a wound on the top of my foot that would not heal. I had broke my second Martarsol on the top of my foot several years ago. No surgery necessary but about a year ago I started having pain and cramping on the arch of my foot. I was getting cortisone injections which helped but I started to get a blood blister on the top of my foot that would come and go. About 4 months ago it came and never healed. I would also have them on my lower leg and raised bruises as well. Even though I had seen a vascular doctor two years ago I decided after no other doctor could help me with that is to go back to see him. They performed a test and said they could not here are the blood going down the vein that lead to the top of my foot. I had an angiogram last week and the doctor said the vein was working fine. He said that there was an artery missing leading to the wound on my foot. He said he didn't know whether it was genetic or if I am injured at when the foot had trauma. I have a follow up next week and I'll be very curious to hear what he has to say. On a sidenote my husband and I went to some friends house last night when I went to get out of the car I started having a burning pain going up my shin and I could barely walk. I had to go with his help and sit back down in the car. Very interesting that I am not alone having these experiences along with my Phibro peeps. IAlways believe that there is a solution and I will never give up looking for an answer. Blessings to you all and I hope your ankle is feeling better.🤗
Hey there, I'm going tomorrow morning cuz my rheumatologist wants me to go c a Neurologist. Hopefully I'll find stuff out .. have a blessed night!
Once again, I thank you all for the advice! When I can, when they have an opening, I may go see a neurologist! It's just a real weird feeling!!
@A MyFibroTeam Member Ann You can try a vinegar and water rinse on your scalp for the itching. Apple cider vinegar is best.
And organic if you can get it. A 1/4 cup to a cup of water.
Braggs makes a good vinegar.
Sorry can't help you with anything neuropathy related.
Join today!
Start meeting others who understand