Powered By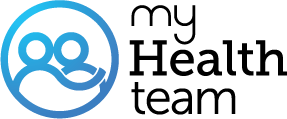 Real members of MyFibroTeam have posted questions and answers that support our community guidelines, and should not be taken as medical advice. Looking for the latest medically reviewed content by doctors and experts?
Visit our resource section.
H I Want To Ask About Covid Is Anyone Get Covid With Fibromyalgia How Is It Any Suggestion I Recently Going Through?

I'm double vaccinated but still get covid I got asthma and stomach upset and of course body aches thanks guys 🙏
Hang in there! You will get better! My doctor says people with fibro aren't immunocompromised but I think eventually that will be proven wrong.
I currently have Covid. Got my lab results this morning. I originally tested negative with the rapid test. So I just thought I had a bad upper respiratory infection and my fibro was just making it worse. This is my 2 time getting it. I got it last February 10 days after my 2nd shot. This time is just exhausting to do anything.
Does anyone have these type of symptoms? I am a loss at what to do. Any feedback would be appreciated 💗🙏
I caught covid 15 months ago and am a "long hauler" now, along with fibromyalgia. I used to think fibro was difficult, now it is a double-whammy. I never go more than 3 weeks without a bad bout of post covid/fibro. It feels like a very bad flu for about 3-4 days, then it lifts and I almost feel normal. I take every supplement under the sun and hope and pray 🙏 things change for the better. I TRY to stay positive but I am thinking about going to a therapist. My husband and family are all sick of me being sick. They love me a lot but I honestly think that they are wondering if I am a hypochondriac. I just wish they could be in my body for one day 🤷‍♀️😢
Join today!
Start meeting others who understand