Powered By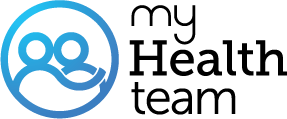 Real members of MyFibroTeam have posted questions and answers that support our community guidelines, and should not be taken as medical advice. Looking for the latest medically reviewed content by doctors and experts?
Visit our resource section.
Excessive Yawning...

Has anyone ever had excessive yawning and/or having to take deep breath? I'm not short of breath but last 2days I keep having to yawn or take deep breath every few minutes. It's driving me crazy! Anyone know the cause??? Thanks for listening, wishing all blessings 😇L
I'm on Norco so my doctor told me it's a side effect or what happens when i have been without it too long.
I yawn alot just before a migraine hits
Yes. I sigh all the time. I didnt even notice until someone pointed it out. I read that's sort of a side effect of fibro.
Consider a pain specialist and therapist. The answer may be in in another approach. Don't give up. You got this. ❤️❤️❤️
I don't know the answer but when I was taking an antidepressant called Paxil it gave me those same symptoms.
Join today!
Start meeting others who understand