Powered By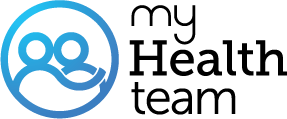 OK Changing The Question DID Your Fibro Feel Any Different After Getting The Shingles Shot ? Thanks
A MyFibroTeam Member
Here is a very interesting article about "long haul" covid sufferes and the vaccine,, it got me to start thinking ,, i wonder if our problems arent from a hidden virus from long ago ??? give it a read,, i had no idea that the shingles vaccine treated Chicken pox thats hiding in our systems ?? hmmmm
https://www.washingtonpost.com/health/long-haul...
Both shingles shots caused a fybro flair, joint pain and fatigue.
Please reply to the original question thank you
Mono can stem from an untreated strep infection. You can be a carrier and not have any symptoms all the while being highly contagious. Both of my daughters had mono as children . I believe I was sick with fybro long before I was diagnosed. Fybro being an autoimmune issue its interesting to find so many of us suffering from many similar illnesses and struggles. Perhaps if we diagnose earlier in life the long term affects can be prevented. Because we struggle too with some in the medical field not believing its a true disease we deal with delayed diagnoses. We begin recovery the moment we are diagnosed.
Capture, I also had a bad case of mono. Sick for 3 months and it also affected my liver and I had jaundice. After that it seems like I didn't have the same level of energy that others had. I followed that with a motorcycle accident. With every problem I seem to get worse.
Thank you Cattur, I will ask my PCP when I go for annual in May.
My fibromyalgia all started after having pneumonia but have to say I think I was having many symptoms quite some years beforehand.also I had very bad chickenpox at the age of 34 and had never had it as a child. My doctor at the time gave me treatment for shingles saying she'd never seen such a bad case of chickenpox but as most of us know those childhood lol illnesses are always worse in adults! I'm now 64 this year and had pneumonia 4 years ago but often wonder if there was some connection in fact a rheumatologist I saw seemed to note I'd had chicken pox in adulthood and said interesting but never got any further comment ect since. We in England going through the NHS for our treatments consultations referrals seeing specialist ect takes months to get appts for with only very little alloted times and even more so now with covid so don't always get answers we need and I certainly can't afford to go private so left wondering
kobus123,, you are right on target,,this is exactly what i am wondering ,,, and if a booster shot of something might help us,, like measles or mumps or ??? who knows
I had a mild case of shingles years ago, it was very painful. I have never had the vac. I think now they have lowered the recommended age to 50. At the time I had it, they did not have the newer Shingles vac and my dr. said it might not help since I had it prior. and I was not age to have it.
My mother in law had the older Shingles vac when it first came out and she still got Shingles later, but it probably cut down on the intensity and length of outbreak.
My mom just had a horrible case of shingles last November. She was down with it for over 6 weeks, in horrible pain. She got an anti viral but since she didn't know it was Shingles at first, it was longer than 48 hours when she got the anti viral so it didn't really help.
She never took the Shingles vaccine but is considering it later.
I have been questioning something has happened to all of us to have FM but what is it? I went through a phase when I was younger and I always had a cold. Some were vicious. If the news is that some after having covid are ending up with symptoms as Chronic Fatigue- what is going on? Yes, I question and question. It is weird that so many of us have the same symptoms. sorry my post is a bit off of the topic. But I am wondering about FM and what it is?
Join today!
Start meeting others who understand