Powered By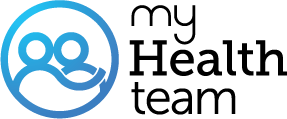 Does Anyone Ever Run A 99 Tempetature Fir No Apparant Readon
A MyFibroTeam Member
Yes about every 3 weeks I would get a flare up like that
I mirror what you say there as I too don't have a themometre but frequently feel like I'm running a fever ect
I feel like I do but don't have a thermometer. When in a bad flair I do have the same discomforts, to put it mildly, of having a decent fever, so my guess would be yes. I hope that helps.
Yhank you guys your answers were very helpful
A normal body temperature can have a wide range, from 97°F (36.1°C) to 99°F (37.2°C). Mine fluctuates in between those numbers all the time.
Usually a temperature of 100.4°F (38°C) Or higher means you have a fever caused by an infection or illness.
Sometimes i feel like i have the flu
Yes had flares like this for a month
Join today!
Start meeting others who understand