Powered By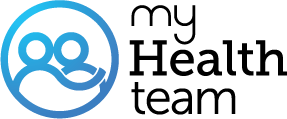 A MyFibroTeam Member
I am 18 yrs old and all of a sudden I've been sweating in my sleep? Like every single time I go to sleep does anyone else have this problem?
Oh, goodness, yes! I call it "the night sweats." I don't have them as often as I used to; however, and I feel it coming on it is unbelievable! So sorry you are going through this… I keep a lot of ice water on my nightstand, and it seems that the medication as my doctor has put me on currently seem to help a little bit… But the night sweats can be pure hell… Prayers and thoughts with you💐💐💐
I've tried many meds, herbal, etc. No help. Side effects are terrible. Sorry I can't help but I will keep trying. Keep working it.
Yes l tend to sweat a lot at night but I thought it was to do with the menopause symptoms. I am 64 years old. I didn't know that one could get this with fibromyalgia as well. So unfair ☹️ l also get restless legs and have been on gabapentin for a few years now ...it helps with the depression and pains.
Rennies are a UK product, in peppermint, spearmint & now orange flavour. If abroad just ask pharmacist for a good antacid product. I have found that I have a severe pain in my chest (the acid reflux) and I have to take extra in the night, I sleep with a few under my pillow, taking them helps stop the sweats starting in the early hours. When my night sweats hit I'm like a frog, cold & clammy & then just start sweating but I remain cold, it can take hours to warm up. If I try & do anything during the day I will get hot & sweat like hell, needing a towel, but the night sweats are definitely different. I hope my experience helps. Xxx
Please tell me where I can buy Rennie. Beverly
@A MyFibroTeam Member
Rennie are a Peppermint tablet contains two naturally-occurring antacids called calcium carbonate and magnesium carbonate which neutralise excess stomach acid by turning it into water & other natural substances.
Help with heartburn.
💜🌟💜🌟💜🌟💜🌟💜🌟💜
Join today!
Start meeting others who understand