Powered By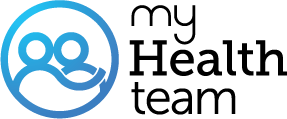 Trouble With Time Change ?
A MyFibroTeam Member
Anyone having trouble with the time change ? I feel Jet Lagged. Only one hour difference but it affects me so. I'm very fatigued. Does it affect those with Fibro more than others?
I know how you feel, I had 1 week went Felt Good it was lovely, now I feel like rubbish ,feel so tired 💤 I ate all over and My head hurts so bad I had to take my migraine tablets
Time change is hell for me! More to do with my sleeping disorder which kicks my fibro in more and takes about six weeks to get it under control. Would love for them to leave it alone. Twice a year I feel like I'm going to lose my mind.
Hi Claire,
I have missed you! The time change doesn't really effect me, Thank the Lord!
But weather changes and cold certainly are hard on me. It is going to be 70 today and finally plants are slowly starting to bud out. I'm so thankful for the warmer weather. How are you my friend?
time change does a lot of folks in .. hugs darling
Yeah I think you need to do your research on geographical locations it shouldn't really be affecting you
I eat more for at least 1st couple days
When I lived in Utah, I changed my clocks at home, but didn't think about my watch. Went to work on Monday. Looked at my watch, it was lunch time, so left for lunch. We had a cafeteria in our building. They weren't open yet. Figured out I hadn't changed my watch. Everyone in the office had a good laugh.
My husband sets up Friday night before! But he doesn't do my watch! So I walk around all weekend going what time is it really? Lol.
It effects me every year and I think it's time to let it stay as it was!! It takes me about a week or two to adjust. What I did this year was to set my clock forward about 5 pm. That way I made myself go to bed the same time I normally do and hoping doing that would help my body to adjust. It helped a little bit I will say that. Hugs.
I know that I dread every time that season comes around, wish they would stop meddling with it and leave us alone.
Join today!
Start meeting others who understand