Powered By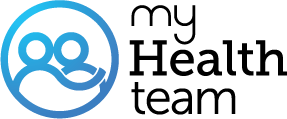 A MyFibroTeam Member
Does anyone else have problems sleeping on pillows? I have to use very flat pillows..because at the base of my skull ..I can not have any pressure on it...,I have lots of friends with Fibro who have the same problem.,.if you have it as well.,.what do you think it is? If I lay on my back ,on a pillow.,.and my head is on the pillow, for a extended period.,.it hurts a lot.,.have to lay on my side..and not have any pressure there.
I have a herniated disc at the base of my skull. I can't sleep on a pillow at all. I sleep on a ice pack at night and that is all the I'm sure I can take. Try that it might help.
In sleep on my stomach to relieve pressure from my spinal cord due to bulging discs pressing in on my spinal cord. My spine surgeon, chiropractor, physical therapist, and rheumatologist all recommended that I do. Because with fibromyalgia our nerves are more sensitive than non Spoonies!
I had insomnia since I was diagnosed with fibromyalgia. I have real bad neck pain and shoulder pain. I can't sleep on my back with a pillow. Six years ago I started using a ice pack when I go to sleep. That helps a lot. It also helps support my head at night.
I am someone that sleeping on my stomach is most comfortable, but due to being on Bipap I am forced to sleep on my back. Which results in waking several times throughout the night of zero sleep and when I give up and get up I have so much pain in my body especially my back and hips. I am told to purchase a new mattress but with my income I respond I cannot afford a used mattress at a thrift store let alone a new one
Sleeping is a real drama for me. Awake until 2am many nights. A flat pillow is best for me. Also laying on my back. I get dizzy laying on my side and heart palpitations too. I get up 6 to 8 times to pee !!
I am constantly buying pillows in hope of finding one that's comfortable for more than 10 minutes. I could I open a used pillow store! I buy any pillow that anyone tells me is comfortable. I'm uncomfortable sleeping flat on my back. I can't sleep on right side because hip pain, and I can't sleep on my left side because of neck pain. Sleeping is just a pain in the neck..(and hip.)
I have this problem. If I lay flat On my back I have pain in the lower part of my neck, the big vertebrae that is right across in line with your shoulders starts to hurt. I get shooting sensations up my neck into my head and sometimes get tingling or some other weird sensation I can't describe in my left leg and arm. I have to sleep on a very flat pillow on my sides
This is a very interesting discussion. One of the first issues I had when I started getting developing Fibro, or was aware there was something wrong with me. I had terrible insomnia and neck and head pain. Trying to get comfortable was a real issue. If I lay on my back I would get sharp shooting pains up the back of my head. Also weird dizzy sensations in my head accompanied with heart palpitations. I hated going to bed. I took zopiclone to get some sleep and paracetamol. (over the counter pain relief which helped a bit) Now I have started taking antihistamine tablets, loratadine. My headaches and shooting pains in my head have improved greatly. I stay on a low histamine diet. I use a low medium pillow and can lay on my side or my back. I tried Magnesium tablets which helped me relax but cause loose motions. So stopped them.
I've mentioned ithis in other posts, but for me and the pillow thing, some years ago I got a sleep number bed. I use it very soft. That allows my rear to sink and raises my head. Then i can sleep with a low pillow or none at all and still have my head raised. If i switch to my side the air shifts to accommodate my hip and shoulder. And it takes the pressure off of joints. It also helps with snoring. Try it. I also use fit bit and an app called snore lab. Sleeping on my side practically eliminates snoring.
I can't get comfortable in bed because of my mask and headgear for my bipap sleep machine. And then add flare and shoulder pain keeping me awake
Join today!
Start meeting others who understand