Powered By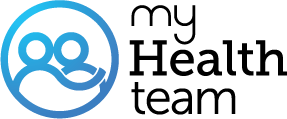 Any Ideaa On What Causes You Pain Level To Increase Dramatically In A Short Period Of Time?
A MyFibroTeam Member
I've noticed over the last 3 or 4 months that driving or riding in a car an hour or more causes so much pain. Its worse if I'm the 1 driving - my thighs, hips and arms hurt so bad the day after. I've been getting pain in my fingers if I'm like holding the steering wheel or grocery cart. Standing for too long causes back pain but now standing causes bad hip pain and it doesn't take as long to cause the pain in my hips as it does to cause the back pain.
Also, sex has starting becoming painful - not the actual penetration part but during foreplay and its my extremeties not my trunk that hurt.
I'm on Savella but it's not helping plus I'm going to need to go back on an antidepressant and Savella negatively interacts with a lot of antidepressants. I don't want to take Lyrica because of the weight gain with it. Any other suggestions?
Thanks
Sorry it's taken soo ling to reply. Yes isn't it amazing what a small patch can do. My GP hasn't tested my hormones again since being on them, do you think I should have them checked, although I do feel so much relief since having them. :)
BuddynuttButterfly1 and Afrazier sorry it took so long for me to chime in. Yes, I'm also on hormone patches. I was to the same point...night sweats keeping me up all night; I would literally sleep on a beach towel with a change of clothes next to me in bed. Finally went on estrogen patch (low-dose). Even though I was trying to avoid hormones, I got to the point where quality of life was a necessity. I no longer have my uterus so I was able to just go on estrogen only. Tiny little patch I change 2 times a week. It made a HUGE difference! I feel like I got some of my life back! Plus the doctor said they are regulating hormones much better now and as long as you don't stay on them forever and regularly get your levels checked, there's no reason not to be on it. :)
I have RA so my joint pain is very severe the older I get. I can only sit in a bathtub so long, ride in a car so long etc. All my joints are very sensitive.
I have found pain relief in my feet by using shoe inserts with memory foam and shock absorption. You can buy the inserts in stores or online. You could also try soaking in a hot bath with Epsom salts. It helps reduce my pain. A Magnesium suppliment helps me as well by increasing the amount of deep sleep I have. There is a great book I bought at the advice of my psychiatrist called The Fibro Manual by Ginevra Liptan that has so much information in it that has helped me. I've also found it helpful to keep a diet journal to elimate problem foods. Caffein is a huge problem for me and so are artifical sugars. Real sugar causes pain as well if I eat too much of it. Also high fat foods or fried foods. Turmeric help reduce my pain. Alot of info but maybe some of it can help. I've had fibro since I was 8 so I've learned alot in 31 years that I really hope I can pass on to help others.
My feet burn sometimes when I am walking driving or just sitting still. I get pain in my fingers toes legs all over. My pain comes and goes when it wants to.
Sometimes it hard to smile threw all the pain. I don't want a man because I don't want anyone to touch me because it hurts.(That a shame. Unless I find a man with Fibromyalgia) lol who can understands my pain.
I never thought I would ever be in so much pain and with the hot flashes its horrible.
@A MyFibroTeam Member. Im sorry that neurontin did that to you. It worked so good for me for a long time. Ive never heard that it causes permanent brain function problems. I guess im lucky since ive been of of it for many years and so far so good. Lol. Thanks for letting me kniw though. Hugs
When driving for me my feet and legs start burning when I have to use the clutch and brake quite often in my car and my hands get sore from the steering. I try to sit straight so my back and shoulders don't get sore.
It's hormone replacement patches. I'm on a combined one and an oestragen one. It's worked wonders for the menopause
I am going threw menopause with hot flashes and Fibromyalgia. I understand your pain. What is HRT patch?
Hi Karen, ya I've been going through menopause since I was 44, but end of last year it was so challenging mixed with the fibro and everything else. The sweats day and night were constant, I was suicidal in the end, couldn't have intercourse at all, felt like a knife ripping my insides. So GP put me on HRT patches and I can truthfully say that changed a big part of my life
Join today!
Start meeting others who understand