Powered By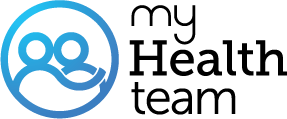 Real members of MyFibroTeam have posted questions and answers that support our community guidelines, and should not be taken as medical advice. Looking for the latest medically reviewed content by doctors and experts?
Visit our resource section.
How To Find Friends On Here That I Already Know

I want to add my spouse to my team and i know another person that lives also has this app and i can not fond them so i can add them. Any suggestion on how find them or so they can find me. Thanks
Go to the three lines on the top right. Go to meet others . Then put you zip code. People near you will show up. Click on person add to your team! Hope that helps! Hugs
I live alone now and I find myself forgetting things all the time. I know it's a part of brain fog but it's very depressing. I get flare ups and my pain is unbearable. Sometimes I think family and friends don't believe me.
I pray one day they will find a cure and I pray more people will learn about fibromyalgia.
Go back to the beginig of this site and add your frind there.
Join today!
Start meeting others who understand