Powered By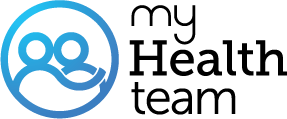 What Do Others Use For Sensitive Skin?
A MyFibroTeam Member
Hey all. Ive been having spuratic skin burning for the passed couple of years. Once it was so bad that it looked like i had 2 black eyes. Most recently i broke out in hives/ bumps all over my face. I didnt have a picture to show the dr. So she thought it was likely eczema. Wondering what product other people may use. I hear skin issues are common in people with fibro. My skin is so dry and painful. I could really used some relief that wont cause a reaction...
Excema is a skin condition that is an irritation of the skin & there are Cortisone creams for it. Ask to see a Dermatologist for proper treatment. Sweating & stress can make it happen. Use totally unscented products for your hair,skin, Laundry products deodorant. Use Toiletries, & soaps that are unscented, eg. Ivory soap.
I use Body Butter on my body and moisturizers on my face.
I use Aveeno and Nivea. When it gets really bad for me itching I do have a prescription lotion. On the days i have and get hives really bad. I usually end up with some days of taking prednisone. I also use pure cocoa butter.
Gold bond is great Salonpas with lidocaine if you have certain areas that are really painful help
but what I do is I also take gabapentin it's a prescription medication that helps the nerve endings in your skin and then there's a new drug out very similar to gabapentin called Horizont - you might want to check them out i
t has helped me a lot.
I use Aveeno moisturizer. They have a great skin calming formula that works for me.
I swear by Avino cream. I use it on my face and body. It's amazing for sensitive skin. The doctors even recommend it for babies with dry skin or skin conditions.
Join today!
Start meeting others who understand