Powered By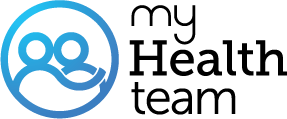 Chiropractors, Helpful Or Not
A MyFibroTeam Member
i have an appt with one soon, and wanted to know if its been good ad was it painful? how to prepare for it. my back just needs to be cracked from being stiffed.
I have to c a chiropractor usually twice a month. It does hurt but it does help. I have A lot of pain n my back. Learn to listen to ur body. If something starts hurting more than usual listen to it. I've found that Really hot baths n Epsom salt helps tremendously.
I have been to many different chiros over 30 years with fibro. Some were much better than others. If you know anyone in your area that has been to one, try to go to one that someone else has been to and liked. If not, just let them know it is your first time being adjusted and maybe only have your lower back done the first time. I have heard of problems with neck adjustments. I had 2 surgeries on my neck with a plate in it so they won't touch my neck now. You don't need to prepare for it but try to relax when they adjust you. It does not hurt but the noise scares so people. Good luck and I hope it helps you feel better. Let us know. Hugs
Join today!
Start meeting others who understand