Powered By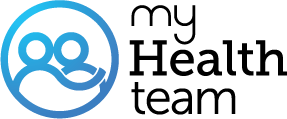 DID ANYONE TRY QUELL? DOES IT WORK?
A MyFibroTeam Member
I have seen a device advertised on TV that wraps around the bottom of your knee. It' s like a tens machine, I think. It costs $249.00 and has 60 day guarantee. Has anyone in this fibro forum tried it. Does it work and would you recommend it? I can't stand the pain anymore and would appreciate any reviews. Thank you.
#Sansus Thank you......I think I will try it. You are the only response I've gotten about Quell. I'm curious as to how many people tried it and the work/fail numbers. I wonder if there ever was a big discussion about this product before I found this site.
If it is something you can afford, then I would definitely try it if I were you. The electric waves are good for the nerve disorder of fibro. Just know you really have to be diligent about wearing it....you can wear it 24 hrs a day...even to bed and I think if I would do that I would have even better success with it than I do.
Thank you, #Sansus, for responding. I am swaying towards purchasing it. I'm new on this site and I am in awe as to how many of us have this fibro condition. I am puzzled as to why I got only one (1) response to my question on Quell. Maybe this has all been aired out and decided before I came on the site. I wonder. Any help is greatly appreciated. #debbiedukes
I do have one and yes it helps me out. My only complaint about it is that in the summer here in Arizona, we sweat when it is so hot and the electric shocks it sends out get painful when hitting a spot where you have sweated. You have to be faithful in using it all of the time to get the benefit for it. It doesn't take the pain away completely,, but it makes it manageable.
Join today!
Start meeting others who understand