Powered By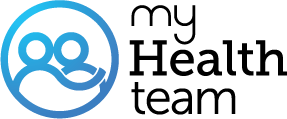 Real members of MyFibroTeam have posted questions and answers that support our community guidelines, and should not be taken as medical advice. Looking for the latest medically reviewed content by doctors and experts?
Visit our resource section.
To My Fellow Ladies...

Any of you found an alternative to bras? I'm pretty busty so I have a really hard time getting away without one but my skin is so sensitive during these flare up that it's super painful to have anything together like the straps of a bra. As soon as I'm hope it's of, but I have to figure out an alternative for work... I've tried going braless a few times and it's kind of doable in the winter when I can wear baby sweaters but winter is still a long way off and it's just way too… read more
I have stopped using bras all together. I am a C cup and do need something so I have go to tighter fitting tank tops, more like undershirt type. I get them at Walmart for $1.68 and it helps me feel supported but not as much pain. It also helps me to layer my clothes to keep my body temp regularl.
I am large breasted also and I don't think there's any such thing as a comfortable bra or sports bra. Because when your girls are big any bra will pull down on your shoulders and make them ache. Now I know this might sound crazy but I have on more than one occasion during workouts or just doing housework that I have rapped my gilrs with an ace bandage. That way I get the support without the tension pulling on my neck and shoulders. It works perfect! But I'm pretty sure it would look funny doing that in a cute dress on a night out with my hubby! There's a time and place! Lol
xxxx
I have a 44g bust and when i'm in pain bra straps just cause added pressure and irritate the skin further. To be honest I have found the best thing for me is no bra but have a pillowcase size piece of cotton material and place it under the breasts to avoid any chafing.
Why girls want giant boobs is beyond me they are a pain in the shoulders, back and ass. Lol you gotta laugh or you would cry.
Hi. During flare ups I can't wear a bra most times. I went to target and bought camisoles (Merona brand, very inexpensive ) they also help as layering. Good luck.
I wear tank tops under my shirts... Im sure the ones that aren't so tight are obvious that im braless that day... But im sorry. Anyone that has Fibro lives with several challenges per day... I'm sure its not gonna hurt someone if they notice were going braless.. --tank tops, or I believe they call them wife beaters.... Gd luck to you.... God bless and gentle hugs. 💝
Join today!
Start meeting others who understand