Powered By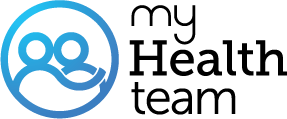 Real members of MyFibroTeam have posted questions and answers that support our community guidelines, and should not be taken as medical advice. Looking for the latest medically reviewed content by doctors and experts?
Visit our resource section.
How Do U Find Who Added U To Your Team

I know I have had a few people add me but each time someone new adds me, the feed drops the others names off
@A MyFibroTeam Member That is on the website. Don't know how it works on the phone.
You should get msgs to your email also of those that have added you. 🤗🌷
@A MyFibroTeam Member. Is that on website or phone app?
If you click on team on your page you will see two numbers. The first is the number of people who you have put on your team. The second is the number who have put you on their team. If you click on the second number, it will open up to all the people who have you on their team.
Oh I thought that only showed who u added?
Join today!
Start meeting others who understand