Powered By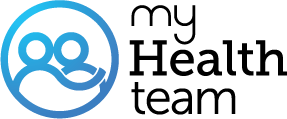 Does Anybody Else Have Muscles That Jump Or Twitch???????
A MyFibroTeam Member
I have had an increase in my muscles jumping or twitching. I'm not quite sure which. I have wrapped some more presents tonight and have noticed an increase in this. I can be writing, cutting, typing or even clocking in on the time clock at work and muscles in my hand, arms or something do this. It is making me crazy. My co-worker has noticed it and sometimes when I'm typing my arm jumps and bumps her arm. I want to say it's from my carpal tunnel surgery but, I have only had CT surgery on my left hand, and this is happening on both hands. Does anybody else have this issue?? Frustrating!
@A MyFibroTeam Member,
Hope you feel better, soon.
And mid morning today, upper body at it again
Oh my goodness!!!! Last nite when I first went to bed, my arms and uppr body were doing Lots of twitching/ pulsating
My twitching is in my legs. It is very bothersome.
Kathy, you sound like me. The only thing that helps me is tramadol. Sabella made my blood sugar rise and I'm a type 1 diabetic. I tried Lyrica and that's when I got the muscle spasms. After I reread about what lyrica and cymbalta do to your brain I didn't want to be on either one.
I did but I started using Magnesium Cream and they went completely away. I use Theraworx. it's great stuff
Last nite while I was getting to sleep my whole L arm jumped! That's never happened before
@A MyFibroTeam Member I was on Lyrica too and I started thinking my family was better without me. Actually thought I should drive off the bridge. Scary scary stuff. Cymbalta and Savala made me feel like I had the flu and I aches even more. Now I take tramadol for pain and two antidepressants to get through the pain.
My legs jump at times started having stabbing pains in feet and now restless leg syndrome also . Ruptured a disc in lower back and the pain and tingling also keeps me up all of this together drives me crazy
Yes. Not on a regular basis.
Join today!
Start meeting others who understand