Powered By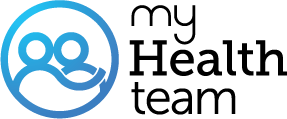 Real members of MyFibroTeam have posted questions and answers that support our community guidelines, and should not be taken as medical advice. Looking for the latest medically reviewed content by doctors and experts?
Visit our resource section.
Somebody Commented On My Story But I Can't See It, Just The Notification. Any Ideas?

I'm the same @doyouknowwhob_is Google now saves my passwords for me, I also have a password book where I write down then all because it seems every website needs a password nowadays
When you click on your story there should be a message in the upper right hand corner that say public view. If you click on that you should be able to see the message.
I don't know @A MyFibroTeam Member I received notification in my email and it looks like a very sweet comment and good advice but then it had ... so I clicked on link and it just shows me my story, no comments. Thanks @A MyFibroTeam Member I will definitely check my computer, ha, as soon as the brain fog lifts and I remember my password!!!
I can't on phone and tablet have to go on the computer and on the website x
Join today!
Start meeting others who understand