Powered By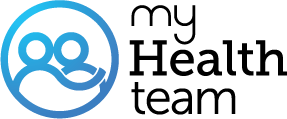 What Natural Supplements/remedies Do Any Of You Take In Support Of/or Instead Of Prescribrd Medicines?
A MyFibroTeam Member
Can I please call on your wealth of experience and knowledge when I ask you what natural supplements do you take? I already take magnesium, vit B & evening primrose but I am thinking more about exploring and trying others. I don't know if this is the best approach to take, but I reckon if anyone can/will give me honesty in their answers, it's all of you. Right now I am open to all suggestions about supplements (I shall be exploring therapies another time, fairy steps). Thank you x
I take vitamin D, Calcium, B-Complex, E, Magnesium, and potassium, and drink 16 ounces of black coffee with no cream or sugar, and then I use heat, Epsom salt with Lavender, in the shower, stretch, and do light dancing and exercising at home. Staying with whole grains when possible in small quantities, high protein, veggies, and fruits. No dairy products from cows because I am allergic to them. Goats products like cheeses and milks are okay.
I take b complex,c,d3 & k2,e, magnesium, ashwaganda, elderberry in allergy seasons, zinc, coq10, dhea, osteobiflex, krill oil
I use a natural supplement called Pain Rx that helps inhibit the COX factor involved with Fibromyalgia pain. It's key ingredients are White Willow bark (which is where aspirin comes from originally), Valerian root (stinky but in the catnip family and aids in relaxation), Turmeric, and other natural herbs. I take this on the days when the prescription meds don't seem to help.
I also take Irwin Naturals' Inflamma-less supplement with breakfast. It seems to soothe the inflammation I have.
For myself I notice that foods high in sugar (like my natural cereals) and breads, crackers, everything gluten causes me more pain.
Praying for better days for you and us all!
~Arosa
I take Tramadol and Tylenol. I was just started on Zonisimide for neurogenic claudicación it helps. I want to get of theses meds but every time I try. I experience such pain and depression. I stop the process. I feel I have to
Much life to live to hurt to this degree.
Magnesium, Zinc, Vitamin E, D3, B complex, Folic acid, pre and probiotics, collagen peptides, potassium and cannabis. I do not take ANY prescribed medications for my Fibromyalgia. I only take very few prescriptions for my Diabetes and acid reflux. Since I walked away from all of those awful prescriptions, I have felt better. I have my days and flares, but those supplements along with exercise and diet changes have helped me.
I take magnesium complex, vitamins D,B complex, probiotic, CoQ10, saffron and Lyons mane. I definitely feel like they help me.
Hi I take cymbalta 90mgs cq10 d3 b12 and b6. Doesnt seem to help with the fatique though.
What kind of meds do you all take for fibromyalgia?
I take CBD capsules 35mg to 70mg when in a flare. Seems to help. Have also used 4:1 CBD:THC. Also I soak in the tub adding Hemp infused bath salts.
I take cbd oil capsules I get it from shoppers drugmart online my cbd doctor told me about it and its cheaper to buy it this way, I dont take any supplements as they can interfer with your medications
Join today!
Start meeting others who understand