Powered By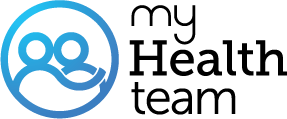 For Those Who Are Gluen Free... What Resources Did You Use To Implement. Did You Read A Book Or Just Figure It Out Yourself.
A MyFibroTeam Member
Heather1903: I was having continuous bloating and constipation. I also developed indigestion. It took awhile for my body to adjust to the new healthy diet, but now I feel lighter in my lower abdomen and have a regular constitution. I am trying to reintroduce gluten this week to see if I am allergic to it and so far, I can't tell the difference. I'm hoping I can eat wheat again, so this is promising. I'm going to add raw sugar to my diet next to see if I really am allergic to it next. Another important thing I found is to take a daily probiotic so your gut remains healthy. I hope you can get relief too.
Hi sorry I've just realised my answer didn't exactly answer your question of how I went about going gluten free! I researched it online then anything I brought I checked the labels its hidden in so many things! After the first week I felt awful with headaches and nausea but after that I felt so much better. Good luck it's not an easy ride but so worth it!!!
I've been gluten free for over a year and it has really helped my digestion issues also the tiredness is so much better. Before going gluten free I would take the kids to school and then sleep the day away on the sofa but I have much more energy now and don't sleep in the day at all.
Gluten free is very important for us. Just do it :-)! Yo be successful one needs some new foods to take the place of what you used to eat. Organic rice, Asian Types of foods work well. I agree these other things mentioned above like off of refined sugar are super important too!
CookingSherry what kind of digestive problems did you have. I ask because about a year ago I started to get so uncomfortably bloated that it actually interfered with my brrathjng. My regular doc told me to just stay eating more fruits and vegetables. At that time I had to see my OBGYN about another issue. She thought I was on menopause, but did blood work and said I was not. The functional medicine doc I am seeing now has me on supplements that are helping but I still struggle with the issue. It did not occur to me that it could be part of the fibro. Also when I get horrible bloated I get like gas pains through my body that I have to almost massage out if that makes sense
I've only been gluten free for a month, but as MariePaddingtonChivers said, I also have eliminated refined sugar and try to eat organic healthy foods. My digestive problems are gone, but I still have pain all over, so I look forward to being pain free eventually. I have read many articles from holistic doctors and nutritionists. If you look up "leaky gut and Fibromyalgia" on Google, you'll find a lot of information. I wish you well.
Join today!
Start meeting others who understand