Powered By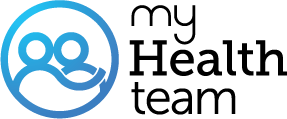 Real members of MyFibroTeam have posted questions and answers that support our community guidelines, and should not be taken as medical advice. Looking for the latest medically reviewed content by doctors and experts?
Visit our resource section.
If You've Been To The Mayo Fibro Clinic In Rochester, MN. I'd Like To Hear About It. I Am Set To Go In June, Am Hoping It Is Worth It.

I have read about that clinic and was very interested but concerned about the cost. I would be most interested in hearing your thoughts after your visit there.
I didn't realize they had a clinic for that. I'm only about 2 1/2 hours from there (relatives all over Rochester and surrounding areas). Thanks for the tip and hope you find your answers
I have been to the Mayo Clinic in Minnesota and I have to say that my husband and I were very impressed. It is a huge place that is run like clockwork. Amazing how there are so many floors, sections, rooms, etc.but they help you get from point A to point B,C,D,etc.very efficiently and always friendly. I was sent there not for Fibromyalgia but another health issue that I suffer from. I have a disease called Sarcoidosis on my vocal chords that caused me to lose my voice and it feels like I have strep throat every day and I was told that I am the 5th person in the world to have it on the vocal chords. Went through a biopsy, many, many endoscopic procedures, photos and treatments including methotrexate, prednisone, etc and specialists from the west side of Michigan to the east side and no one knows what to do with me. My voice is raspy and rough and it comes and goes, everyday is different. This all started in 2007 and now it's spread to my lungs and I am having an MRI done on my heart next. Like Fibromyalgia, Sarcoidosis has no cure and is just as frustrating. This is all more than you wanted to know probably but that's why I was there. You will feel better just going to see the best doctors, even though they were stumped also. Good luck and God bless. Summer from Michigan :-)
Join today!
Start meeting others who understand