Powered By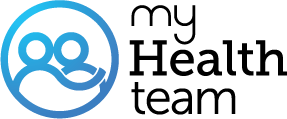 Real members of MyFibroTeam have posted questions and answers that support our community guidelines, and should not be taken as medical advice. Looking for the latest medically reviewed content by doctors and experts?
Visit our resource section.
Hi All Does Anyone Else Suffer From Severe Headaches And Has Anyone Any Knowledge Of Daith Piercing And Whether Or Not It Works Thanks All

Hi all has anyone had a daith piercing for chronic headaches and what is the success rate please as I'm at my wits end with the pains in my head thanks for listening
Yes they hamper everything I do , defiantly one of my worst symptoms I'll update when I have had the piercing done x
I have no info for you on peircing. I have migraines 24/7 365 days a year and it just depends on the degree of pain I have. I haven't found anything that helps with them. I hope you have better luck. Gentle hugs
I have both of my daiths pierced and have had no relief.
Wow that's great I'm in the process of booking an appointment thank you for your comment I'll let you no how I get on x
I got my daith piercing 3 weeks ago and love it. I got it on my left side and my migraines and anxiety attacks have not returned at all! I still get little headaches on my right side but nothing horrible like my migraines and it doesn't last long at all. I took my mother in law to get one Saturday (she has fibro and migraines also) she says she feels amazing and no migraine and very relaxed. It stimulated me at first to the point I just wanted to go everywhere but its calmed down.
Join today!
Start meeting others who understand