Powered By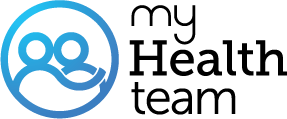 Real members of MyFibroTeam have posted questions and answers that support our community guidelines, and should not be taken as medical advice. Looking for the latest medically reviewed content by doctors and experts?
Visit our resource section.
Getting Diagnosed

How do you get you dr to listen to you and stop blowing you off? My dr just keeps prescribing muscle relaxers and Motrin and PT saying its muscle strain or osteo arthritis... I am very sure with all my symptoms added together it's fibro but when I asked she blew me off... What do I do?
as for a referral to a rheumatologist, they are the ones who can get to the bottom of this for you if its Fibro.
I say get a new dr. but that may be hard in ur case. Research as much as you can and try to educate ur dr.. Maybe take printed literature to your dr?
Myalgic Encephalopathy shares so fibro symptoms
I had to see a LOT of doctors before any would even officially call it fibro. I honestly think my "official" diagnosis only ended up on my records between changing rheumies. None wanted to diagnosis it as fibro but they treated me for it nonetheless. Be your own best advocate. If your doctor doesn't take you seriously even seeing another at the same clinic (if that's an option) might get you a different perspective.
I agree with the previous answers. I was lucky my gp had fibro in mind while ruling all the life threatening stuff out and once we had done that sent me to a rheumatologist who took very little time in diagnosing me. You need medical staff who believe in this illness. Even though its proven its there some still hide away from it.
Join today!
Start meeting others who understand