Powered By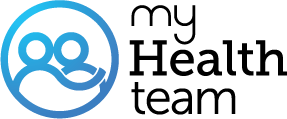 Can Anyone Recommend A Fibro Specialist?
A MyFibroTeam Member
Can anyone recommend a doctor who either specializes in or is at least knowledgeable on Fibromyalgia. I live in Charleston, SC but am at the point that I would travel if I have to. I am getting desperate!!!
Ha! I will blame Fibro Fog. I noticed your post was two years ago. I hope you have found someone to help you since then
Try Dr. Carlysle Barfield. Please don't use my name, I'm a new patient. Just tell him you found him online. His business card says Rheumatology Fibromyalgia. I think you'll be impressed. I was.
Oh wow -- sorry to hear that. Too bad since he is such a wonderful rheumy.
@A MyFibroTeam Member - I called Dr. Harper's office, sent them all of the paperwork and was told that he is not accepting any new patient's outside of Mt. Pleasant and NO new Fibromyalgia patients. Thanks for the tip though.
I did call Dr Harper, can't remember now what exactly they told me but I remember that I was not gonna be able to see him, I called back when you first told me. Damn memory giving me a hard time lately. I know I have called several Dr's that people have told me and I was either told they don't "really" treat fibro, just basic mild cases maybe, or gonna be retiring, I do know that I ended up not able to see them for one reason or another. I've wondered why people have said they see this Dr or that Dr but when I've called I never ended up seeing them. I apologize for my memory right now, tired and been really stressed at home and it's adding to the normal problem remembering stuff. Thanks though ladies, I know I have followed up on the ones who have been recommended .
For anyone that is interested - I see a fabulous rheumatologist who is compassionate and knowledgeable and who doesn't give up. His name is Dr. Frank Harper (East Cooper Rheumatology) in Mt. Pleasant. He's WONDERFUL! I've been seeing him for a long time (9+ years) and I owe my life to this man.
@A MyFibroTeam Member - What happened to seeing Dr. Harper? Remember? I posted with you a while back about Dr. Harper in Mt. Pleasant? Is he not taking new patients? Or did you decide not to follow up on that?
Oh and MUSC has been full of worthless drs, I called them couple months ago to see if they had any Dr's who treat fibro now, cuz they didn't in 2012, and they told me they don't see fibro patients AT ALL.....they refer them elsewhere.....I was floored, really? A medical University who does research and has some of the best specialists, supposedly, in the east coast, but they will not treat a fibro patient at all, period !! Unbelievable huh? (I just remembered about this, memory ughhh)
I've been thru all the different meds, they do nothing for me or have bad side effects. I have been looking for Dr's since January of 2012, been to so many rude, mean, you must be a druggi, or lying, exaggerating, crazy, shit Dr's that I quit going at all for awhile. Every time I have gone to one who I was told treated fibro it's ended up me knowing about what I have and them "sorry there's nothing I can do for you" I've been saying the same thing, there has to be someone.......still looking, and for a primary doc who I don't expect to treat it but at least know about it and treat me kindly. That shouldn't be to much to ask you would think right?
I'm going to be looking for new doctors the first of the year. I need someone at Roper. I need a new internal medicine guy who doesn't think fibro is not real. I went to one once who was a real jerk at MUSC. He listed my diagnosis that day as anxiety and I never went back. There has to be someone in this town that is good. I'm not going to give up looking. I can't take most of the meds they recommend but there has to be something that will help. UGH!
Join today!
Start meeting others who understand