Powered By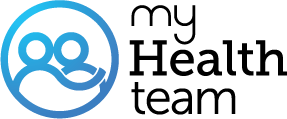 Pain In Rib Cage Sore To Touch Feels Like It Is Burning
A MyFibroTeam Member
I have pain from back of rib cage to front under bust both sides ? Any ideas it feels like a burning pain and feels bruised . Is it a post covid thing from coughing ?
@A MyFibroTeam Member get it checked out to be sure I was told costocondritis but it got worse and walk in said it is intercostal muscles strain ??? Confused 😐 I had hot bath made it worse, but my mat has took some sting out of it. Don't want it so bad again. I hope it eases up for you 🥰
I get this pain, have it now, everyday. Somedays it lasts all day. Somedays it only lasts maybe an hour. I haven't been able to make it stop with anything.
@A MyFibroTeam Member your welcome I keep looking for the muscle one but I can't find it 🥰
Thank just what I was looking for. Have a great week.
Oh @A MyFibroTeam Member that sounds interesting x
There is a fantastic blend you can make yourself called Liquid Morphine, i will try find it for you xx
@A MyFibroTeam Member I bought some yonks ago from a shop it was grape seed as the carrier and Roman chamomile, the shop shut so I made my own after googling the combo . I am going to do a sleep one too . I hope this helps I just google them there is muscle ones too . Mine is anti inflammatory ❤️❤️❤️
@A MyFibroTeam Member any oil blends welcome 🤗 happy Easter x
@A MyFibroTeam Member I have an oil mixed up with chamomile. I also have a cream I bought in the lakes with lavender, pepper and chamomile in and that works well . Pain in rib cage gone now as per my left shoulder is sore so I will slap some on that too x
Join today!
Start meeting others who understand