Powered By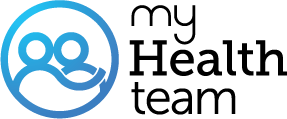 New Symptoms- Face Symptoms
A MyFibroTeam Member
So lately I've been experiencing headaches for the last 3 weeks. I've also noticed my neck, shoulder and arms are in pain. Even my TMJ is bad with my jaw being very tender and I find myself clenching. None of that is new for the exception of these new sensations on my face. I feel like the feeling you get when cold air hits your face and it hurts almost like a brain freeze. This morning I also felt like my face (left side) was asleep and had a tugging sensation afterwards. No face drooping, I can smile and no other issues.
Anyone else experience a similar issue?
I'm almost wondering if my neck pain is causing a nerve to be aggravated.
I'm going to my doctors tomorrow to figure it out. The last time I had chronic headaches a few years ago I got a CT and found nothing. Even had a MRI on my neck and found spasms and arthritis.
Sure do I get pins and needles across head and it can bang . Trapeze muscle in spasm causing painful lumps in back and behind ears / shoulders . I have multiple neck issues that cause it waiting to see if need surgery. Please write everything down for gp and discuss my symptoms changed quickly x I do hope your ok it really isn't nice feeling xxx
Hemiplegic migraine is a rare disorder in which affected individuals experience a migraine headache along with weakness on one side of the body (hemiplegia). Affected individuals are described as having a migraine with aura.
https://www.webmd.com/migraines-headaches/hemip...
Sounds like hemiplegic migraines. Do you take muscle relaxants? I find them very helpful when I feel a migraine coming on.
@A MyFibroTeam Member did you get results ? My ENT thinks chronic migraine waiting for neuro apt x iwas thinking how you got on and sending all my love . This head buisness is disturbing isn't it 🤯
I've had several day long headaches that seem to also involve neck and shoulders. And I've had neurological symptoms that are weird and scary for over ten years in my face, hands and feet. I also have migraines which can cause strange neuro symptoms. I would get tested to rule out something more serious but having numbness, tingling and strange skin and nerve sensations on face (one sided or not), has certainly happened to me for years and there is no neurological problem ever found.
@A MyFibroTeam Member not got results yet but the gabapentin seems to be helping but having side effects x
@A MyFibroTeam Member. Hey there! I got my CT scan done today. How did yours go?
How did you get on at your gp ? I was concerned your symptoms so similar to mine . I am waiting on mri results for brain scan x
Yes burning pain and shooting pain in legs shoulder neck hands now feet it's a daily challenge just to survive
I for the last three years have had strange sensations in my face. I also have hemiplegic migraines but these are completely separate from the migraines. I only have one every few months and come to think of it it has been almost a year since my last one. The sensations go from pins and needles to burning to lessened feeling in spots. It also happens on other spots on my body but more often on my face. I had an MRI to rule our MS and it came back normal. I have RA but the rheumatologist said it's not likely that that's causing it.
Join today!
Start meeting others who understand