Powered By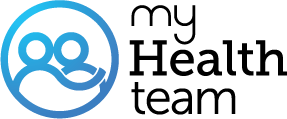 Could FM Cause Vision To Be Blurred Or Cause One To Become Blind?
A MyFibroTeam Member
I'm recently diagnosed with FM after searching for a long time with what's going on with me. I have more blood work pending to see if FM is secondary to something else. My doctor recently put me on amitriptyline for pain, which I'm not finding any relief with. Could my blurred vision be caused by the amitriptyline? I never had vision problem before.
I have been referred to glaucoma clinic after a 3yr assessment and tests, my optical nerve is deteriorating in both eyes like some things slowly eating it. I have been on amitriptyline for 5yrs.
Blurred vision is a sympton of fibro. Ive been thru the eye specialist & they couldnt find any reason for the vision problems & put it down to my fibro.
My optician told me that fibro not the cause of vision deteriating, but caused by the meds i have to take for it. Im not sure i agree tho
I have suffered with GM for approx 35yrs. About 6yrs ago i was also diagnosed with Temporal Arteritis. Symptoms are headaches, pain, blurry vision. TA is also an AI disease and i was given a cocktail of steroids and Amitryptilene. This affects ones blood viscosity of the main artery to the brain and hence causes blurry vision. It can also cause stroke/blindness if not treated properly. When im very tired my vision is often quite blurry which generally comes good when i slow my life pace down and rest well. Im now down to 3mg maintenance dose of steroid and no longer on Amitryptilene as it makes me very very tired. My Rheumatologist is a great help and i wouldn't have got thru this without his help but this condition is for life and i have had to learn to live with dual AI conditions and take life at a very steady pace and monitor my bloods very carefully. Hope this helps someone.
I also have problems with my vision. Fibro is definitely responsible as the nerves and muscles are affected
I'm on a Amitriptyline but have never have blurred vision my biggest problem is fatigue.
I have double vision, insufficient convergence disorder and astigmatism plus extreme light sensitivity and trouble following movements especially on flat screen TV or in traffic.....causes a lot of nausea like motion sickness ...i have different glasses for different activities and situations just can't get my vision to be clear no matter what ...it appears to be neurological not vision deterioration....so uncomfortable and frustrating , scrolling on here really exacerbates it and makes me feel unwell I think as I age my vision is determining i do get concerned about how bad it might get ....i have cut out the meds i thought were the problem it didn't change things...i think its another is what it is problem for me now ...🌹
Good day, yes it does. I had good eye sight, I'm wearing specs now, can't see without it. Started seeing double vision and had my eyes tested by a surgeon, confirmed it affected the muscles. All the best to everyone. Eartha 🤗
Have you looked at B12 deficiency. This causes blurred vision
Vera, i couldnt get into the article you recommended. Link says not found. Ill try to google on line. Sounds like a great articlr. Fibro is an peplexing phenomenon that affects so many areas of our body snd causes so many other conditions.
Love and encouragement to all
Zoes
Join today!
Start meeting others who understand