Powered By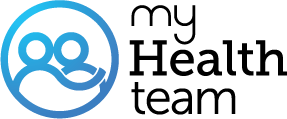 A MyFibroTeam Member
I've had a problem we my knee on and off for years but nothing like this and not in this area.
Its just below my knee, but before my shin bone starts. The pain is so bad i cant move my leg without the pain increasing to another planet. I just want to cry.
I will go to the doctors in the morning, I've taken strong painkillers and had ice on it on and off all day and just put a 12hour deep freeze pad on hoping that will help me get some sleep, i doubt it will be worth a try
Oh no. I did that and had to have a meniscus repair in both of my knees
So had my first physio appointment on tuesday, she think ive damaged the cartilage in my knee. Now to strengthen it up and hopefully prevent it happening again
So after seeing a gp who specialises in orthopedics on friday he sent me to a&e for further assessment from an orthopedic consultant. I never got to see a consultant i was sent home been referred to physio and if they think i need to they will send me to see a consultant. So i left a&e still in pain with no answers and having been entertained by arguing coplues, and a old man who played a guitar very out of tune and sang even more out of tune!
Yesterday i went to get something to eat and something popped in my knee, since then ive had no pain and have been able to bend, straighten and walk normally on it. I will be talking to my gp about it when i see him and still sttending the physio appointment but my gut feeling is that the tendon or ligament was trapped in my knee. But I'll see what the physio and my gp says.
Thanks for all your help and messages, and if it does happen again I'm going straight to a&e where hopefully they will mri scan it to see what is happening and work out why x
Sat at the doctors again. Stronger painkillers helped but still no answers so ive decided to demand to see a gp who specialises in orthopedics. Was told the xray results were back but they arent and im not happy as the doctor told me she would have it the following day. Hopefully know more within the hour
How are you feeling? I hope they were able to get you sorted out and that you are feeling better. :)
Definitely worth going to A & E to be safe. Don't wait until it's hurting to a ridiculous point to have it seen. Thinking of you.
I have been sent for an xray and given more painkillers and a gel to put on to reduce to swelling that has come up overnight. She thinks the cyst i have in my knee could have brust which causes an awful lot of pain when they do. If things dont settle down asap i have to go to a&e
@A MyFibroTeam Member I just noticed to posted about knee pain.
God bless you with healing and relief from the pain 💝
I have the same thing as I have arthritis and the fibromyalgia intensifies the pain
Join today!
Start meeting others who understand